Testimonials, Inspirations and Professional References
The best compliment our patients pay us is with referrals of their friends and family. Coastal Medical Clinic has patients from a wide variety of backgrounds. Not only does Dr Smolenski treat physicians, nurses, attorneys, executives, local business owners and other professionals, he also works with those who have language barriers and other obstacles that often prevent access to traditional medical care.
While most of our patients live in the Myrtle Beach, SC area, we have patients come to us from all areas of South Carolina and the United States including Virginia, Georgia, Florida and Ohio.
Do your doctors take their own advice? Dr Smolenski walks the walk. You can see his contest results at the NPC Natural Northern USA Bodybuilding Championships and read about his story as an Inspirational Transformation.
Success Stories: A Picture is worth a Thousand Words!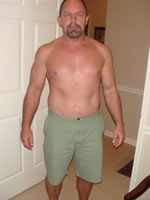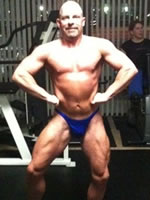 "Dr. Smolenski has helped me to feel better, to become leaner, and to become a more confident man through his thorough and individualized care. He is a brilliant doctor, and spends time talking about how I feel, not just concentrating on the lab results. We work together to optimize my health, and I am so blessed to have him in my corner. His care concentrates on not only helping me improve my hormone levels, but also to reduce heart disease risk factors which run in my family, and to eat healthier, and to live life to its fullest.
Thank you, Doctor Smo!"
Mike G. in Virginia Beach, VA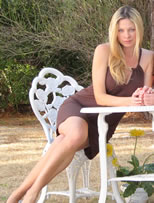 "Thanks to Dr. Allen I feel 21 again and have my life back!
For over 20 years I have suffered with incredible headaches. 24 hours a day, I would work and live with headaches. Day and night I would have to take some kind of pill to help ease the pain. Dr Allen changed my life for good once he started me on my hormone regimen. My headaches completely disappeared and now I am off all pain medications. I LOVE DR. ALLEN & HIS INCREDIBLE faithful Nurse and WIFE and to Ms. Shirley who is always very attentive to my needs every time I call. Thank you Dr. Allen for allowing me to be me! I had no idea life at 46 could be so YOUNG!!!! My whole family is grateful!!
Heidi in Pawleys Island, SC
Professional References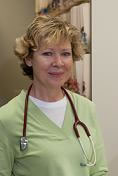 "When I think about referring patients for bioidentical hormone therapy in the Conway and Myrtle Beach, SC areas, Dr Smolenski at Coastal Medical Clinic comes to mind. I find that my patients are treated in a professional manner and I am very pleased with the service they receive. Most importantly, they receive state-of-the-art treatment with excellent results."
Linda Dales M.D.
Board Certified Endocrinologist

"It has been my pleasure to work with Dr Smolenski as both a physical therapist and as one of his patients for over 2 years. After 30 year's experience as a medical professional, I was introduced to his lectures on bio identical hormones, anti-aging and integrative medicine and wondered, "Why haven't I ever heard about this before!" It is amazing to me that this kind of treatment is not routinely offered to women who suffer from the often debilitating effects of menopause and for those who are proactive about preventing age-related diseases. Today it seems everyone is using vitamins and supplements in an attempt to be "healthy" - but what exactly should they be taking? Do they have hormone imbalances such as hypothyroidism and adrenal fatigue that are going unnoticed by their physicians? With state of the art laboratory testing Dr Smolenski can answer these questions and many others at Coastal Medical Clinic. Dr Smolenski is one of the most compassionate, caring and thorough physicians I have ever had the opportunity to work with. As a testimonial I attended my 35th high school reunion this year and it was invigorating to be overwhelmed with compliments! I shared my "secret weapon", Dr. Smolenski's anti-aging program, with fellow classmates and have had an overwhelming interest from them to pursue this course of treatment. Not only do I look years younger, I feel great and my energy levels have never been better."

Melissa Patton,
Doctor of Physical Therapy,
Low Country Physical Therapy

if (strtolower (basename($_SERVER['SCRIPT_NAME'], '.html')) == 'index' || strtolower (basename($_SERVER['SCRIPT_NAME'], '.php')) == 'index' ) { $nofollow = ''; } else { $nofollow = 'rel="nofollow"'; } ?>